Rain World, the newest title released by Adult Swim games is an extremely impressive, diverse, and enjoyable platformer. Set in a dark, yet beautiful, pixelated world, players will find themselves in the shoes of a Slugcat who has been separated from their family. The game starts with a beautifully detailed cutscene, setting the tone for the great adventure ahead. The game's score is also definitely something to be appreciated, as it is just as unique in tone as the game's world itself.
There is a survival element to the game, also, which is quite unique when playing something that falls into the side-scroller category. Slugcat must eat creatures smaller than itself in order to fill their hunger meter & enter hibernation, which serves as the game's core mechanic when it comes to establishing checkpoints. Rain World also has a wide variety of enemies that add to the game's challenge. The game's adversaries are vicious, and a delight to go head-to-head with.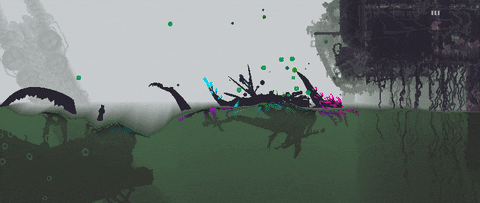 A perfect combination between challenging platforming and beautiful animation, Rain World hits the nail on the head in giving players a wholesome experience that stands out as one of the most unique & enticing releases this year. I had an awesome time playing Rain World and exploring the game's environments.'
In an era where side-scrollers are releasing at a rapid rate due to indie developers finding large success, Rain World stands out in the crowd as a unique platformer that brings new and interesting ideas to the table. I thoroughly enjoyed the time I spent with the game, and it is one of my favorite to release so far this year. The game also boasts some of the best visuals I have seen while keeping in the realm of 8/16-bit visuals. Rain World is a diamond in the rough, and definitely not a game to miss. For all your reviews & entertainment news, keep it here on NYCityGuys!